Visual novels are a form of an interactive game. Visual novels are gaining fans all over the world. In this post, I will make a roundup of some Visual Novels news.
Visual Novel Takes Fans Back To Gravity Falls, Kinda
"It's been a year since Gravity Falls aired its series finale, and I, one of the show's many super-fans, miss it so much. But now, there's a visual novel on the way that can help me relive some of the wackiness of that small, mysterious Oregon town. It's called Reverse Falls."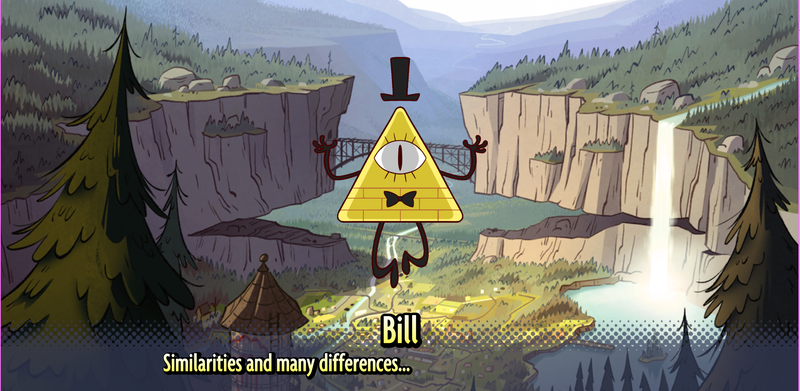 source: https://kotaku.com/visual-novel-takes-fans-back-to-gravity-falls-kinda-1818553637
HAJIMETE NO GAL ENGLISH LOCALIZATION LAMBASTS VISUAL NOVEL FANS AS MISOGYNISTIC CREEPS
"There's a harem anime called Hajimete no Gal (also known in English as My First Girlfriend Is a Gal) that recently came under the critical eye of fans after one particular episode decided to get preachy and virtue signal about the way women are treated in erotic visual and light novels. The show is filled to the brim with fan-service and sex gags, which is why it stood out in particular when the English version of the anime decided to put third-wave feminist talking points into an episode."
https://www.oneangrygamer.net/2017/09/hajimete-no-gal-english-dub-lambasts-visual-novel-fans-as-misogynistic-creeps/40324/
source: https://www.oneangrygamer.net/2017/09/hajimete-no-gal-english-dub-lambasts-visual-novel-fans-as-misogynistic-creeps/40324/
Steins;Gate Elite's Gameplay Video Shows The Visual Novel With Anime Footage In Motion
"recently announced that Steins;Gate Elite is headed to Switch and that it'll have a different style that tells its story using footage from the anime in its entirety. Here's the first look at a new trailer for TGS 2017."

『STEINS;GATE ELITE』プレイムービー(TGSバージョン)
source: http://www.siliconera.com/2017/09/21/steinsgate-elites-gameplay-video-shows-visual-novel-anime-footage-motion/
Four Horsemen Review – A Visual Novel About the Immigration Experience
"Four Horsemen is a visual novel game that tells the story of the immigration experience through the eyes of four teenagers. It follows the group as they try to find a place for themselves in a world war II era bunker which they've decided to 'claim' as their new hangout."
source: https://www.a90skid.com/four-horsemen-review-visual-novel-immigration-experience/
Visual novel Chaos; Child coming to PS4, PS Vita
"Anne-Lou Grosbois-Favreau, Product Manager, PQube who publishes the game in North America and Europe made the announcement on the official PlayStation blog. They also released a brand new trailer to show what the world of Chaos; Child is all about.
Part of the Science Adventure Series that spawned the wildly successful visual novel, Steins; Gate, the haunting and grisly mystery tale of Chaos; Child tells the story of Takuru Miyashiro who experiences delusions."
source: https://arynews.tv/en/visual-novel-chaoschild-coming-to-ps4-ps-vita/
Tokyo Dark: A New Horror Visual Novel Adventure Perfect for Anime Fans
"For anime fans looking for a new horror game to get their hands on, Tokyo Dark  is a brand new title that might be the perfect solution to that gore-craving.
The latest visual novel to hit Steam has been out less than a week and already has incredibly positive ratings from players. One review even states, "One of the finest-driven adventures I've played in a long time."
Tokyo Dark | Launch Trailer | Square Enix Collective | PEGI
source: http://comicbook.com/gaming/2017/09/17/tokyo-dark-a-new-horror-visual-novel-adventure-perfect-for-anime/
Suda51's The 25th Ward: The Silver Case Coming West in 2018 for PlayStation 4 and Steam
"NIS America announced that Suda51's visual novel adventure, The 25th Ward: The Silver Case, will come to North America and Europe in 2018 on PlayStation 4 and PC.
Developed by Grasshopper Manufacture, The 25th Ward: The Silver Case is a sequel to The Silver Case and was originally released on mobile devices in 2005 in Japan. For is PS4 and PC debut, The 25th Ward: The Silver Case will be completely rebuilt with HD assets as well as new additional scenarios not found in the original version."
The 25th Ward: The Silver Case - Announcement Trailer (PS4, Steam)
source: https://www.dualshockers.com/25th-ward-silver-case-coming-west-2018/
Immigration Game Tries To Tell An Important Story, Falls Short
"Four Horsemen is a game about immigrants and refugees, and also kinda sorta the apocalypse. It's a compelling game, written from a place of deep empathy about a topic that is important to consider in our current political climate. Unfortunately, it doesn't quite come together."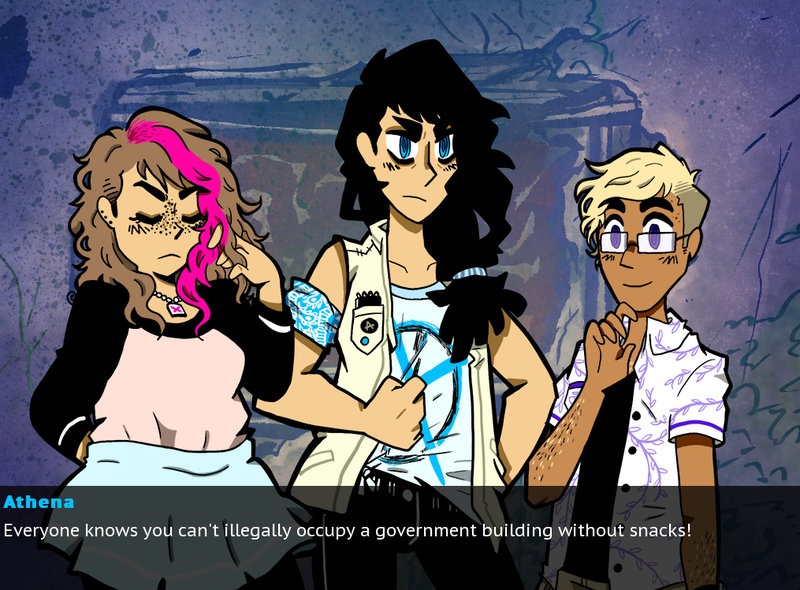 source: https://kotaku.com/immigration-game-tries-to-tell-an-important-story-fall-1818601564
GALAXY GIRLS, UNCENSORED COSMIC ADVENTURE NOW AVAILABLE ON NUTAKU
"Nutaku announced that they have managed to secure the sexy new visual novel from Dharker Studios called Galaxy Girls. The uncensored version of the game is available right now over on Nutaku for $25, giving gamers an opportunity to play it before the cut-down, hacked up, and censored version arrives on other digital distribution storefronts, such as Steam."
source: https://www.oneangrygamer.net/2017/09/galaxy-girls-uncensored-cosmic-adventure-now-available-on-nutaku/39461/