5) Harukana Receive
Harukana Receive - Opening | FLY two BLUE
It is time for some beach volleyball anime. On Okinawa, Haruka pairs with Kanata, her cousin to form a beach volleyball team. Kanata who is quite short wanted to quit playing volleyball but is persuaded by Haruka to join the junior tournament. This is a unique sports anime because beach volleyball is quite different from regular volleyball. In this variant of the game, volleyball is being played outdoors on sand usually around the summer. Haruka being tall and Kanata short making them a special couple of beach volleyball players.
6) Shoujo Fight: Norainu-tachi no Odekake
The story follows Ooishi Neri, a high school girl who is a talented volleyball player. She once was the captain of an elementary school team that went all the way to the national tournament. However, she spent three years as an alternate at a junior high school renowned for its volleyball program. Now she's in high school with new teammates, and gets a chance to prove herself again. The show is just 30 minutes in length but it worth every minute of it.
Volleyball anime characters
Shouyou Hinata
The main protagonist of the anime Haikyuu!!. He has unruly, orange hair and brown eyes. Hinata has a cheerful and energetic personality and he is very lovable. Hinata gets frightened easily particularly by a bigger opponent. This prompts him to take cover behind his closest colleague. Be that as it may, he recoups rapidly and while playing he is fearless. His favorite food is Tamago Kake Gohan ( egg on rice ). Hinata's jersey number (10) is coincidentally the same with the "Little Giant" the volleyball player that inspired him to play volleyball. Hinata gets excited easily and often talks loudly. He is the loudest member after Nishinoya and Tanaka.
Tobio Kageyama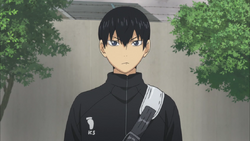 Tobio Kageyama "King of the field" is another main character of Haikyuu!!. This volleyball anime boy is the deuteragonist of the anime. Start as a rival to Hinata and becomes his teammate and his friend. Tobio Kageyama is a tall muscular player. A bit short-tempered and dedicated to winning. Kageyama wears black volleyball shoes with and light grey accents. He is the youngest member of his team.
favorite quote: "The first game, second game, the playoffs, the nationals…I'm going to win them all."
Asahi Azumane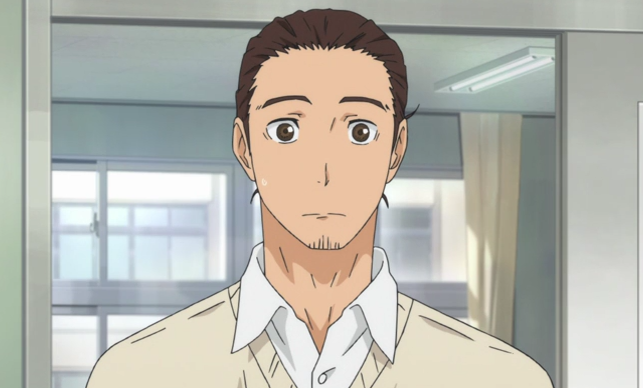 Another anime character from the anime Haikyuu!!. He is a member of the volleyball club. His position is Wing Spiker( the players that serve and lead the attack). With his long hair and short beard, he looks older than his actual age. He is quite a gentlemen, and although he is the team ace (The Ace is responsible for spiking past the blockers with brute force) he is a good-natured and gentle character. Asahi doesn't have thick skin and remarks about him sink right into his heart. Asahi wear white gym shoes with black accents. Like other Capricorns overachieving and determined.
Haruka (Harukana Receive)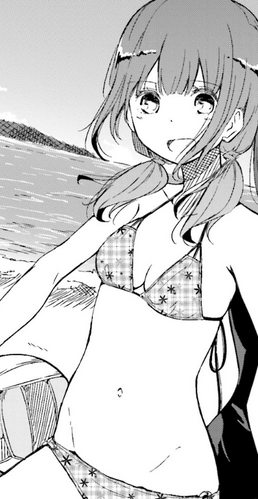 New to Tokyo, Haruka is a tall cheerful and bright second-year student. She is a beach volleyball enthusiast. Together with Kanata, they make an unstoppable pair.
Kanata Higa (Harukana Receive)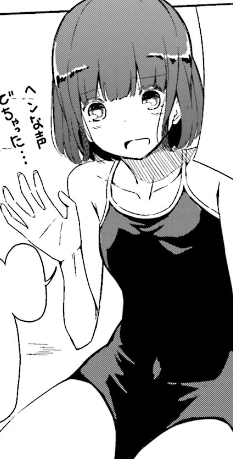 Kanata has a problem, she loves volleyball but her short height makes it really difficult to play it. This fact made her quit playing. It is only when her cousin, Haruka comes to Okinawa and pursued her to make a comeback and join the beach volleyball tournament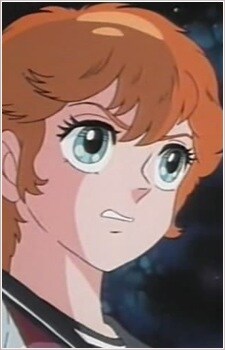 Only thirteen-year-old anime girl and already a determined volleyball player. She moved from the countryside to the big city of Tokyo. She jumps as high as she wants to and has a fantasy to become a player in the national women volleyball team in the Olympics. She has a big fan in her stepbrother and this compensates for her unsupportive father. She joins Hikawa High's girls' volleyball team. She is passionate about Sho Takiki, the caption of the Hikawa's boys' volleyball team. You Hazuki has a rivalry with Nami Hayase her teammate who becomes her friend after a little while.
Kozue Ayuhara (Attack No. 1)
Kozue Ayuhara is forced to quit the sport because of an illness. This illness makes her leave Tokyo and move to the country. After a while when she is better she returns to the sport and becomes the volleyball team leader. Kozue becomes a friend of some "bad company" at least bad in the eyes of her teammates. She leaves the team and together with her new friend she forms a volleyball team and challenges her former team for a game of volleyball. When they win the two teams unite and Kozue Ayuhara becomes captain of Fujimi Middle School's volleyball team.
Midori Hayakawa (Attack No. 1)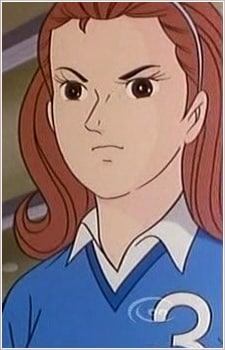 Midori Hayakawa has a wish and one wish only – to become the volleyball team captain. For this reason, she has endless fights with Kozue Ayuhara. She comes from a rich family and has good skills in the game. After a few arguments with Kozue, she agrees to become the number two player in the team and eventually becomes a friend with Kozie.